SPECIAL ANNOUNCEMENT
We are passionate about helping people get out of human and sexual trafficking, which is why The Freedom Series was written. If you ever run across a situation that causes you to think "potential human trafficking victim," don't ignore it!  Call the human trafficking hotline at 1-888-373-7888
Now you can get all of Kathi's books autographed with Authorgraph!   Click the graphic below to request your "authorgraph" today!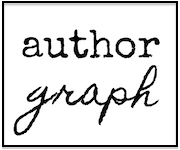 Kathi Macias' 12 Days of Christmas – Volume 1 – Rules of Engagement [Kindle Edition]
Twelve days before Christmas, in windblown Amarillo, Texas, Megan Bosworth works with her mother to decorate the house for Christmas.
Only a few months into her first teaching job, Megan has met and begun to date a handsome and popular teacher named Marty Givens. Marty has asked her to marry him and is pushing for her to agree so they can announce their engagement to their families on Christmas Eve. Megan is uncomfortable with the need to make the decision so quickly, though Marty insists he loves her and can't live without her.
Then a salty old veteran at the Veterans' Home where Megan volunteers gives her some unwitting but valuable advice on the "Rules of Engagement," which helps her make her decision.

The Doctor's Christmas Quilt [Paperback]
When her unwed medical student daughter discloses that she is pregnant, Dr. Laura Branson is torn between excitement and fear. Until now, her beliefs and stance on pro-life issues have been more theoretical than personal. It isn't until she receives a Christmas gift—a quilt that depicts the life of pioneer Elizabeth Blackwell, the first woman doctor in America—that she is forced to wrestle with her beliefs. What does she really believe, and will she have the courage to stand by her convictions?
Emma Jean Reborn [Kindle Edition]
Can a child raised by a Ku Klux Klan father find healing in an Africa-American church?
Emma Jean is here and available now for only $4.99
Click here to buy at Amazon.  We thank you for your support and purchase!
Book Description:
Emma Jean Cooper, nicknamed "Emma Jean Two" by her father, was born in 1966, in the small town of Crooked River, Arkansas, where poverty and prejudice were rampant. Emma Jean grew up with plenty of both, to the extent that her father was active in the Ku Klux Klan and exposed his daughter at an early age to the group's clandestine activities. Her mother, who had been raised in a dysfunctional, abusive situation, was unable to cope with the death of her first daughter, also named Emma Jean, and so transferred that daughter's identity to Emma Jean Two, claiming she was the reincarnation of her dead sister.
Emma Jean's childhood was so traumatic and she experienced such extreme parental abuse and rejection that she spent much of her time daydreaming of a better life somewhere-anywhere-away from her family. Ironically it is an African-American classmate named Sadie Garret, a preacher's daughter, who finally gives eighteen-year-old Emma Jean Cooper, daughter of an active Ku Klux Klan member, the courage she needs to escape her racist, abusive environment. Literally running for her life, Emma Jean hitchhikes to California in search of something better than the destructive existence she has so far endured.
The experiences of the next few years are beyond anything Emma Jean could ever have imagined, and ultimately serve only to turn her back toward home to confront the evil she thought she had escaped. Back in Crooked River, Emma Jean takes refuge with her former classmate Sadie and, eventually, in an African-American church, where she begins to learn the secret to overcoming her past and establishing her own identity for a positive future. Though loosely based on a compilation of true accounts, Emma Jean Reborn is purely a work of fiction.
My Son, John is now Available on Kindle!
  Murder. Could there be a more chilling word? Could it be any more horrible than to have a loved one killed, brutally and heartlessly, without obvious reason or motive? When Liz Peterson's elderly mother is found viciously beaten to death in her home, Liz and her husband, Charles, along with their grown son, John, and teenage daughter, Sarah, are horrified beyond words. Their previously predictable, respectable lives seem to have vanished without a trace, as they struggle to make sense of a senseless act.
And then a second blow—more devastating, if possible, than the first—rocks them to their core. John is arrested for his grandmother's murder. As what's left of the Peterson family begins to crumble under the weight of loss and accusation, the Petersons' longstanding Christian faith is put to the test in a way they could never have imagined, and unconditional love is stretched to its limits. Will family ties and relationships withstand such a crushing blow, or will evil succeed in dividing and conquering this once close and inseparable family?
Available Now – Last Chance for Justice, Bloomfield Series #4
Lynn Myers is still reeling from losing her husband of thirty-five years when word comes that her only sibling, an older brother, has also died. With no one else to settle the estate, she must return to her small hometown of Bloomfield, however briefly, to settle his affairs.
Lynn's daughter, Rachel, has just graduated from Bible college and with no other commitments comes along to sort through her uncle's huge old home, right next to the local cemetery.
Please click here to buy the book

Murray Pura's Blue Heaven Romance – Volume 3 – Do No Harm [Kindle Edition]
When Rebekah Lansing met Dr. Richard Moore, her life took a dramatic turn toward what appeared to be a glorious, romance-filled future.
Then a drunk ran a red light and changed everything. Now, encased in a body that wouldn't move, her dreams of being loved and cherished and sharing a life with the man she adored had shattered and crashed down around her.
Was there any purpose for her life now?
Would Richard remain at her side or abandon her for someone else?
How could she be sure of his love?
And even if he pledged it, did she have the right to hold him to his promise, particularly when she knew there was another woman—healthy and beautiful—waiting in the wings to take her place?
Murray Pura's American Civil War Series – Cry of Freedom – Volume 8 – Safe House [Kindle Edition]
Safe House is here—and for the amazing release price of 99 cents!
Click Here to Buy Now at Amazon!

Book Description:
Nathaniel Johnson is 11 years old, the son and grandson of ardent abolitionists. His mother, though not a supporter of slavery, believes they must obey the law—even laws that allow people to be bought and sold as chattel, and for those who help them escape to pay a great penalty. Caught between fear and the desire to do the right thing, Nathaniel is forced to come of age when the slavery issue ceases to be theoretical and becomes quite personal.
Now Available  – The Moses Quilt
Click here to Buy Now at Amazon.com
The Moses Quilt is a contemporary novel that bridges racial and generational divides. With a realistic and compassionate look into a twenty-first-century dilemma, multiple award-winning author Kathi Macias introduces readers to a confused and apprehensive young woman, Mazie Hartford. Facing major decisions about the love of her life and her future, she must also wrestle with a nagging question about her family's past. She finds the answer to her questions in a most unexpected way—her great-grandmother's Moses quilt. As her great-grandmother begins to explain how each patch represents a story of courage and freedom, Mazie must decide if she has the courage and freedom to overcome her own personal fears and prejudices.
Click Here to Order Now at ChristianBook.com
Josie Meyers thinks she is living the American dream when she marries a nice, handsome man with a promising future. The dream quickly becomes a nightmare when Josie becomes a widow and must deal with the fallout of her husband's decisions. She soon finds that she and her two small children are forced to live on the streets and in homeless shelters.While the scenes surrounding Josie are dominated by Christmas decorations and carols, Josie finds herself struggling with the demands of caring for her two small children. She is forced to lean on the kindness and generosity of others. What she doesn't know is that the influence of one homeless man in particular is about to change the course of her life and lead her home to the One who waits for her. He becomes her unexpected Christmas hero.
  The Deliverer picks up just months after Special Delivery leaves off, continuing with the stories of Mara, freed from slavery but still struggling with scars and memories from the past; Jonathan, attending Bible college but strongly drawn to Mara, despite her past; and Lawan, having escaped the brothel in Thailand and miraculously reunited with her younger sister in the US and adopted by the same family. Will Mara be able to move past the pain and hatred that bind her, even if it means traveling back to the place where her parents betrayed her and sold her into sexual slavery? Will she allow The Deliverer to set her free—once and for all?

Click here to order at Christianbook.com
Red Ink received the prestigious novel of the year award from the AWSA Golden Scrolls, but it has also finaled in the Carol Awards, through the American Christian Fiction Writers.
Kathi now has a presence on Smashwords!

For multiple book orders, contact Kathi directly at ezyrtr@ca.rr.com
Andrea Mullins, Publisher/Director, New Hope Publishers:

"I've known that New Hope would someday extend our mission through fiction that takes readers to where God is at work in our world. Kathi Macias shares our desire to challenge readers to live out God's love in the world. Her powerful story telling will transform readers' attitudes and actions in a world that needs courageous commitment to Christ."
Special Delivery

In book two of the "Freedom" series, readers find Mara fighting against her attraction to Bible college student Jonathan Flannery even while wrestling with risking her own precarious safety to become involved in the rescue of another girl who is pregnant and desperately wants to escape her captors and save her own life, as well as her child's. Halfway around the world in a brothel in Thailand, a young girl is rescued with the promise of being reunited with her younger sister who was adopted by an interracial couple in the States, friends of Jonathan's family. Meanwhile, Jefe—Mara's uncle, who held her as a sex slave in his brothel in San Diego for years—seeks revenge for Mara's testimony that put him behind bars for life. Will his underworld connections be successful in kidnapping and killing the girl who believes she has finally won her freedom?
Deliver Me From Evil is a finalist for 2011 Golden Scrolls Novel of the Year Award


Deliver Me from Evil introduces readers to Mara, an eighteen-year-old girl who has been enslaved for nearly ten years, having been sold by her parents in Mexico and then smuggled across the border into San Diego where she was forced into sexual slavery. Readers will also meet 18-year-old, Bible-college-bound Jonathan and his 16-year-old sister, Leah, whose paths cross Mara's and who become involved in her dramatic rescue.

Interwoven between the stories of Mara, Jonathan, and Leah is the heartbreaking story of another young woman in captivity in the Golden Triangle of Thailand, whose past life mysteriously connects to the young people in San Diego.
Click HERE to read the first two chapters of Deliver Me From Evil.
A Christmas Journey Home

During Isabella Alcantara's seventh month of pregnancy, her parents and siblings are murdered in gang- and drug-related violence, simply because their home was targeted by mistake. Isabella knows she was spared only because she now lives in a different location, but she knows too that the same thing could easily happen to her and her husband, Francisco. When her grandfather offers to hire a "coyote" to bring them across the border to America, she agrees. But Francisco and Isabella are abandoned by the coyote and left to die. Francisco then valiantly sacrifices himself to get Isabella to safety. Homeless, nearly penniless, pregnant, and alone, Isabella determines to find a way to honor her promise to her beloved husband.

Living on one of the smaller spreads along the Arizona border, Miriam Nelson becomes furious with God and turns from her faith when her border patrol agent husband, David, is killed in a skirmish with drug smugglers. Though her mother and young son do their best to woo her back from the anger and bitterness that have overtaken her, they make little headway.

Two widows—one driven by fear and a promise, the other by bitterness and revenge—must make their journeys along different pathways, but with the same destination: a barn full of animals that stands waiting for them on Christmas Eve. Forced to face their personal demons, Isabella and Miriam soon discover a common yearning that will bind them together in a most miraculous way.
Order on Christian Book.com


No Greater Love (book 1)
Forbidden romance, an unlikely martyr, and an even more unlikely hero. Orphaned four years earlier when their parents, active in the African National Congress ANC movement against Apartheid, were murdered, 16-year-old Chioma and her 15-year-old brother Masozi now live and work on an Afrikaner family's farm. When Chioma and Andrew, the farm owner's son, find themselves attracted to one another, tragedy revisits their lives. Chioma escapes to join an ANC rebel band in her effort to survive and gain revenge for her family and culture. When cultures clash in life-or-death struggles, Chioma must choose between violence and revenge or forgiveness and selfless love. Loosely based on historical events and set near Pretoria, South Africa, in the violent upheaval prior to ANC leader Nelson Mandela's release from prison in 1990 and his ascendance to the presidency of South Africa, this story of forbidden romance produces an unlikely martyr who is replaced by one even more unlikely.
"…Kathi Macias has created a sweeping epic about a land alien to too many, but more important is the crucial nature of the story and its monumental implications. You'll feel as if you were there."    Jerry B. Jenkins, bestselling author of the Left Behind series
More than Conquerors (book 2)  en Espanol aqui!
True love ignites their passionate pursuit of His call With violent crime on the rise and the political climate changing throughout certain parts of Mexico, the opportunity for open Christian witness, particularly in some areas of Chiapas State, is rapidly decreasing. Hector Rodriguez pastors a small church in the tourist-popular border town of Tijuana. He also routinely carries Bibles deeper into the hostile areas of Mexico, where he ministers despite increasing difficulty and persecution. Hectors mother accompanied him on one of those trips and felt God called her to stay in the little village of San Juan Chamula, where she uses the Scriptures to teach reading to the families who are open to it. In retaliation for Hectors bringing the Bibles into areas hostile to Christians and in an effort to dissuade him from continuing to expand his ministry there, Hectors mother is murdered. Hector must decide if he will continue his work despite his worries about protecting his wife and children.
Red Ink (book 3)
A young Chinese woman, Zhen-Li raised to observe the party line, including its one-child-per-family doctrine falls in love with and marries a Christian, and adopts his faith. Though the couple downplays their Christianity in an effort to survive, Zhen-Li's family is appalled, and she and her husband are ostracized. When she becomes pregnant for the second time and refuses to have an abortion, the persecution begins in earnest. Zhen-Lis parents, under pressure from the government, pay to have Zhen-Li kidnapped and the baby aborted. It is then Zhen-Li decides she must live up to her name Truth and take a firm stand for her faith, regardless of the consequences, and so she begins to regularly teach children about Zhu Yesu Lord Jesus and to distribute Christian literature every chance she gets. Based loosely on the life of Christian magazine editor Li Ying, currently serving a ten-year prison sentence in China, the story of Yang Zhen-Li tells the desperate tale of her incarceration and separation from her family, as she continues to minister to other prisoners, and even to her guards.
People of the Book (book 4)

Eighteen-year-old Farah, who lives in Riyadh, Saudi Arabia, wants nothing more than to develop a deeper devotion to her Muslim faith. Then the prophet Isa—Jesus—appears to her in a dream and calls her to Himself. Her older brother, Kareem, who has never liked Farah, actively seeks to expose her for the sham he believes she is. At the same time, Farah's 17-year-old cousin, Nura, begins frequenting an online chat room where former Muslims discuss their new Christian faith. While there, Nura meets an American girl of Muslim ancestry—now a devout Christian named Sara. However, Sara has problems of her own due to her 15-year-old brother Emir's involvement with a gang. The three girls' lives dovetail until each finds herself at a place where her faith is put to the test. Will they remain faithful to the end? Will God protect and keep them safe in the midst of persecution and treachery? Or will they be required to pay the ultimate price for their faith?
Mothers of the Bible Speak to Mothers Today (New Hope Publishers 2009)
Click  HERE to watch the video or scroll to the bottom of this page.
The Spanish version of the book is available for order HERE
Challenges that mothers face day in and day out are not unique to this time, and modern-day moms have much wisdom to gain from true examples recorded in Scripture.
In Mothers of the Bible Speak to Mothers of Today, readers meet ordinary women of their day who, by God's incomparable grace, were used for extraordinary purposes. Readers will journey through the lives of such mothers—like Eve, Sarah, Hannah, Elizabeth, Salome, Mary, and others. Exploring heart issues like fear, discontentment, grief, and gratitude, readers will discover solutions through biblical models of prayer, sacrifice, and faithfulness. Each chapter ends with personal application and prayer.
Beautifully designed, this book makes the perfect gift for a mother on any occasion.
Release Date: April 2009
ISBN-10: 1-59669-215-4
ISBN-13: 978-1-59669-215-2
Retail Price: $19.99
Format: Hard Cover
Espanol esta AQUI
Watch the book video trailer here
In the 3rd century, pampered Roman princess Valeria falls in love with Mauritius, captain of the Theban Legion. She sends him off to battle, where he suffers under the schemes of a notorious pagan general with an ambition for power and a lust for Valeria. In a scene based on true events, the evil Galerius kills Mauritius and his entire legion for their Christian faith. And in a shocking turn of events, the grieving Valeria is forced to become Galerius' wife against her will. Never has a marriage been set up for such failure. Valeria loathes her new husband, but he seems to undergo a change of heart, adopting a child for her and giving her power and authority, and even love. She struggles with the commitment she knows she must keep, and the love she knows she will never find again.
4 1/2 Stars ~ Romantic Times!
Order on Christian Books.com


Beyond Me

In Beyond Me readers will have ten chapters of thought-provoking text that helps them see clearly the distinction between their ever-increasing clash of cultures—the clash between life and death or, in other words, you and me. Written in a warm, personal, and easy-to-read-and-understand style, Beyond Me is an invitation to pursue true discipleship. In poignant, humorous, but always vulnerable and meaningful examples, readers will find current, historical, and biblically documented insights and teachings to support this call to walk in the footsteps of Jesus.
Train-of-Thought
If you want to know how best to put your thoughts and dreams into a clear, compelling, readable manuscript, this is the must-have book for you!
Sample chapters available at:
www.authorhouse.com  and  www.christianauthorsnetwork.com.
"My first published article came as a result of what I learned using Kathi Macias' train-of-thought method!"
—Julie Carobini, Ventura, CA
Writer of more than 100 published articles
Author of Chocolate Beach, from Bethany House 2007
www.juliecarobini.com
Hi Kathi! I wanted to let you know, I've just finished my second complete novel written using the Train of Thought method. That stuff really works!
Rick Austinson (Ventura County, CA)
Order at Christian Books.com
My Son, John  – Helping Hands Press, 2013  – Click here to buy now on Amazon!
  My Son, John  has also been chosen number one in favorite fiction books for 2009 by  The Book Connection  (http://thebookconnectionccm.blogspot.com/).
Murder. Could there be a more chilling word? Could it be any more horrible than to have a loved one killed, brutally and heartlessly, without obvious reason or motive? When Liz Peterson's elderly mother is found viciously beaten to death in her home, Liz and her husband, Charles, along with their grown son, John, and teenage daughter, Sarah, are horrified beyond words. Their previously predictable, respectable lives seem to have vanished without a trace, as they struggle to make sense of a senseless act.
And then a second blow—more devastating, if possible, than the first—rocks them to their core. John is arrested for his grandmother's murder. As what's left of the Peterson family begins to crumble under the weight of loss and accusation, the Petersons' longstanding Christian faith is put to the test in a way they could never have imagined, and unconditional love is stretched to its limits. Will family ties and relationships withstand such a crushing blow, or will evil succeed in dividing and conquering this once close and inseparable family?
ISBN 978-0-9797485-4-7
Trade paperback with study guide and resources list  $12.99
How Can I Run a Tight Ship when I'm Surrounded by Loose Cannons
The perfect woman—excellent wife, cherished mother, impeccable housekeeper,thriving entrepreneur—all rolled into one. The Proverbs 31 woman looms large for Christian women today. Getting it all together. Keeping everything under control. Running a tight ship. But despite our best efforts it seems there are always loose cannons rolling around the deck.
With humor and relevance, Kathi Macias shares her journey and struggle
with Proverbs 31, ultimately discovered that there is natural progression of growing in grace. The course of our lives and growth in grace may very well lead to a different destination than originally planned. But in the process, we can finally relinquish the dream of perfection and give up trying to control every aspect of our lives—all those loose cannons that threaten the tight ship we are determined to run, but can't—and instead learn to trust the Captain of our ship to steer us safely home.
Format: Trade Paper
Release Date: February 2009
ISBN-10: 1-59669-204-9
ISBN-13: 978-1-59669-204-6
Retail Price: $13.99
In this first book of the Matthews detective series, Toni Matthews believes she has a firm grasp on her life and destiny—until she receives a mysterious phone call that stirs up questions regarding the connection between her father's recent death and the disappearance of a teenage girl, and ultimately leads to dark discoveries of secrets long kept hidden.
Order from Christian Books.com

When a former student opens fire in the high school, killing and wounding several students and teachers, Toni and Abe Matthews can't accept the theory that the young man acted alone. Their search for the truth leads them to discoveries that could cost Toni her life. Book two of the Matthews detective series.
Order from Christian Books.com 
In this third book of the Matthews detective series, a seemingly routine missing person's case quickly draws Abe and Toni into the dangerous underworld of drugs, violence, murder, and a prison hostage situation, which can only be resolved when someone is willing to pay the ultimate ransom.